3 tags
Epic List of Content Strategy Resources →
Over 200+ hand-curated content strategy resources: books, blogs, journals, articles, conferences, and meetups - all in one place! …I've been getting a lot of questions about Content Strategy. What is it? What books and blogs should people read to learn about it? What conferences should folks attend and who are the experts in the field? I thought I would assemble my favorite Content...
4 tags
DrupalCon Sydney sessions video archive on... →
3 tags
The 1 Thing Every Business Executive Must... →
2 tags
9 marketing strategies you must stop using -- now →
3 tags
10 cool Drupal modules that integrate with Views →
Nice summary of some modules that integrate with Views (Drupal) to cool effect.
6 tags
Using Drupal's Meta tag module for Facebook Open... →
5 tags
Responsive Tables In Drupal 7 With FooTable →
FooTable plugin makes it really easy to create responsive HTML tables that look great on small devices. Using a concept called "breakpoints", you can define which column should be displayed or hidden when the table is being viewed using a mobile or monitor.
3 tags
Create Site Tours on Your Drupal Site with JoyRide... →
Click through to see a sample "joyride" (a.k.a. a walk-through tour or visual tutorial of the kind you see on a site that has just added new features or changed something around, to bring it to the users' attention).
3 tags
Basic Ingredients for Good Web Writing →
So your boss just made 'copywriter' a de facto addition to your job description, and the only writing you've done since graduation is with To: fields or with two thumbs. Take heart. With some basic guidelines (grouped by level of difficulty), you can make your writing easier to read and easier to engage than much of what's out there on the wild wild web…
7 tags
The Government of Canada's Drupal 7 Distribution... →
Open Concept: We've been strategizing, evaluating & deploying the Government of Canada's (GoC) Drupal 7 Web eXperience Toolkit (WxT) since it was first released over a year ago.  We've implemented this for government agencies inside & outside the GoC because it is clear that so many agencies need to meet the dual challenge of a site which is both bilingual &...
4 tags
3 tags
Drupal SEO Checklist for 2013 →
A plain Drupal installation does not provide everything that is required so, here are the basic steps to optimize it to the last detail.
3 tags
2 tags
Features: Empowering developers one feature at a... →
Features is a popular module that's been circulating around in the Drupalsphere for over three years. For those unfamiliar, it creates a module out of a set of configurations and entities from a Drupal site, capturing it in code, therefore allowing you to easily recreate the same configurations and entities on another site (or the same site for that matter).
5 tags
Drupal development like a Boss using Drush and... →
So you already know all about Drush and Features, good for you! Using Features is a critical tool to create maintainable websites and makes pushing configuration changes between server environments really easy and Drush is a Drupal developer's best friend.
3 tags
Drupal / Salesforce Integration with REST, OAUTH,... →
3 tags
Configuring Layouts with Display Suite in Drupal 7 →
Display Suite allows site builders to customise how content is displayed. When I say content, I mean nodes, users and taxonomy pages as a basic example. At a lower level, you are modifying the display of an entity. All major pieces of content like nodes, users and taxonomy terms are simply entities.
3 tags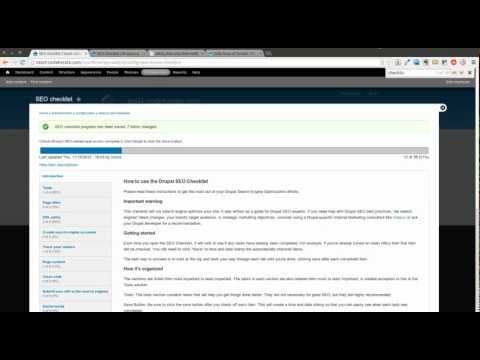 3 tags
Creating Touch friendly books in Drupal →
I was using my wife's Kindle the other day and thought: "Wow, wouldn't it be cool to make our online course texts function this way?"  A few hours of Google searching for a viable solution and some code later and I present to you my results…
3 tags
Capturing e-mails on a Drupal development site →
We often set up staging sites for clients, and deploy all enhancements to that staging site first so that the client has an opportunity to test and validate new features before they go live. These staging sites occasionally contain production data to make testing easier and more realistic, which also means that even real user e-mail addresses can make their way to it. This potentially implies...
3 tags
Building an Online Petition feature in Drupal... →
Rolling Jubilee: The People's Bailout →
kragtbakker: This looks very interesting! ROLLING JUBILEE A bailout of the people by the people. We buy debt for pennies on the dollar, but instead of collecting it, we abolish it. We cannot buy specific individuals' debt - instead, we help liberate debtors at random through a campaign of mutual support, good will, and collective refusal.
4 tags
Nonprofits: Add Your Logo to Your YouTube Videos →
With InVideo Programming you can: Feature your channel branding by adding a channel logo annotation leading to the uploader channel page Feature a video by adding a video thumbnail annotation leading to the video watch page
1 tag
UbuntuOne →
I just discovered that Ubuntu One integrates easily with Thunderbird as a built-in large-attachment linker. Nice!
4 tags
Easily import Tweets into Drupal using JSON and... →
There are already many Drupal modules to display or import Tweets on your website, but most of them come with limitations: they just display the tweets instead of importing them. This makes it hard to filter, especially when you display a specific hashtag. In some cases, it's pretty handy if you can quickly unpublish an unwanted tweet. The modules that do import tweets have other limitations. Or...
3 tags
Trello gets Google Drive integration →
4 tags
Node.js for Beginners →
Event-driven programming can be overwhelming for beginners, which can make Node.js difficult to get started with. But don't let that discourage you; In this article, I will teach you some of the basics of Node.js and explain why it has become so popular.
5 tags
10 ways to make your nonprofit site more awesome →
Click through to read the details on John Haydon's 10 tips for nonprofit sites: Professional design Intuitive navigation Fewer choices Good redirects Consistent page layouts Pictures of people Mobile versions Answers to common questions Strong SEO Shareable content
4 tags
5 tags
Javascript Fundamentals: Development for Absolute... →
Want to learn a different language? Over the course of 21 episodes, [Bob Tabor will] walk you through getting the tools, writing code, and much more! Each concept is broken into its own video so you can search for and focus on the information you need.
3 tags
4 tags
5 tags
Facebook Page Post Targeting →
Today Facebook begins the roll out of "Page Post Targeting Enhanced" allowing Pages to target their posts to segments of fans with certain genders, ages, Likes, and other characteristics so they can tailor market messages to specific audiences.
3 tags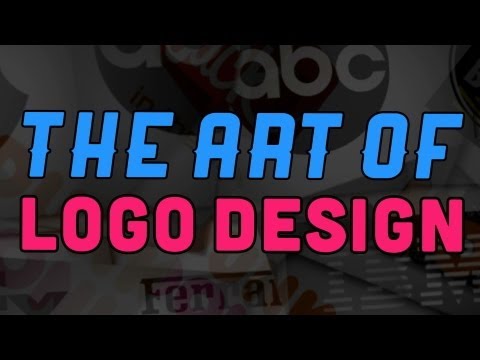 4 tags
Convert Word documents to Clean HTML →
gregbabula: It's far from perfect, but this Word to HTML converter is pretty cool and could possibly save you a lot of time. We've all dealt with clients copying directly from Word in to a CMS and the mess that creates, this can possibly help you avoid that.
4 tags
PHP The Right Way. →
There's a lot of outdated information on the Web that leads new PHP users astray, propagating bad practices and bad code. This must stop. PHP: The Right Way is an easy-to-read, quick reference for PHP best practices, accepted coding standards, and links to authoritative tutorials around the Web.
5 tags
7 tags
7 tags
Sozi, a free Prezi alternative for presentations →
Sozi is a small program that can play animated presentations. Unlike in most presentation applications, a Sozi document is not organized as a slideshow, but rather as a poster where the content of your presentation can be freely laid out. Playing such a presentation consists in a series of translations, zooms and rotations that allow to focus on the elements you want to show. Sozi is based on...
3 tags
A Simple Async JavaScript Loader →
6 tags
Creating Page Layouts with Omega Theme →
5 tags
HorizontalNav: jQuery Plugin to Make Horizontal... →
A jQuery plugin that spans a horizontal navigation to fit the full width of its container. Even has support for responsive designs.
4 tags
3 tags
Introductory podcast about CiviCRM and Drupal →
4 tags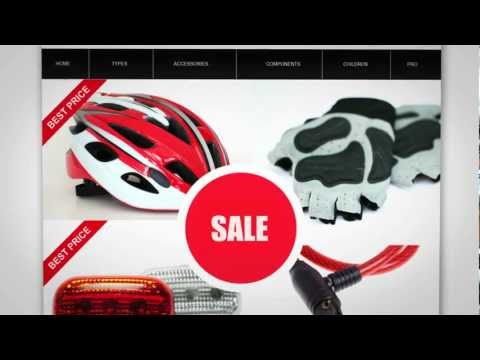 4 tags
WYSIHTML5 - A Better Approach to Rich Text Editing →
Wysihtml5 is an open source rich text editor based on HTML5 technology and the progressive-enhancement approach. It uses a sophisticated security concept and aims to generate fully valid HTML5 markup by preventing unmaintainable tag soups and inline styles.
3 tags
Connecting Facebook with Drupal, the easy way
Part One Part Two
5 tags
4 tags
Drupal site launch checklist →